History of Botega
Everything stems from an intuition and desire for good food that has never left us.
The history of Botega Caffe Cacao smells of hot croissants and coffee.
An adventure that has its roots in the Italian pastry art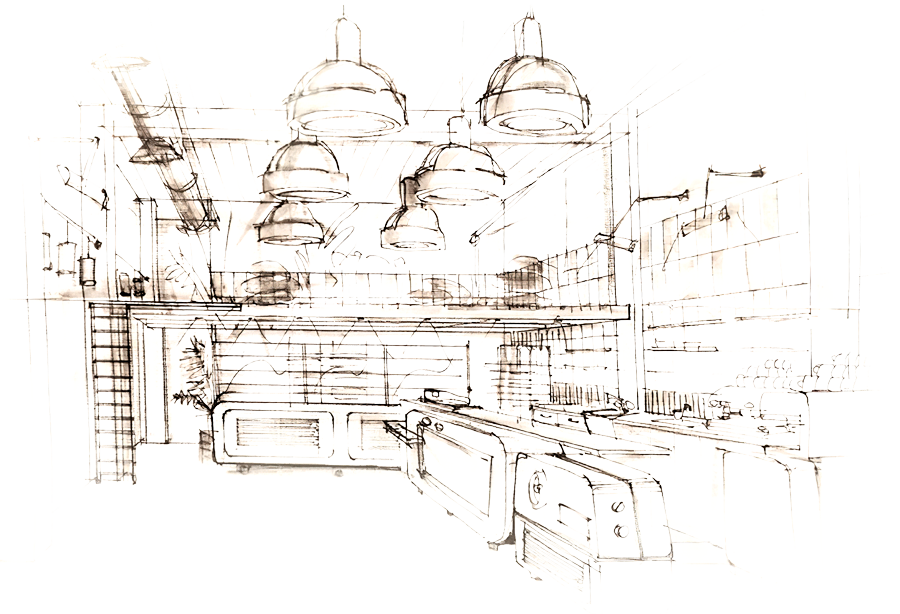 Tasty every day, tasty as only Botega can do
Our desserts are prepared every day in the laboratories of each Botega, which is why freshness and quality make us unique - discover it with every bite.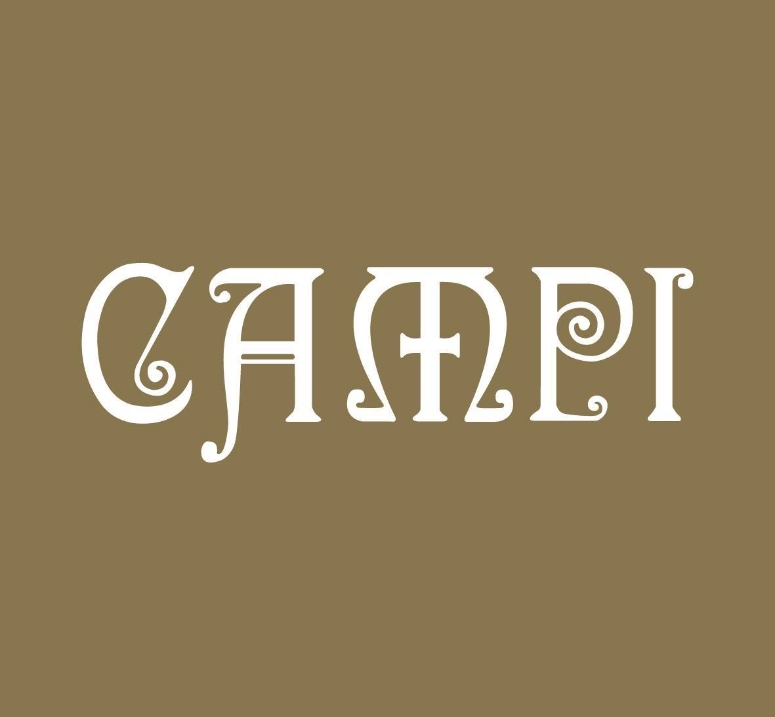 Pasticceria Campi, where pastry has become a legend
Pasticceria Campi, founded in 1887, is the most historic pastry shop in Busto Arsizio. A milestone of the Italian pastry based on ancient traditional recipes, handed down from generation to generation. Botega Caffe Cacao entrusts the mastery and the experience of the pastry chefs with the exclusive study and creation of each of its products, guaranteeing pastries and delicacies to its customers - a history of more than 130 years.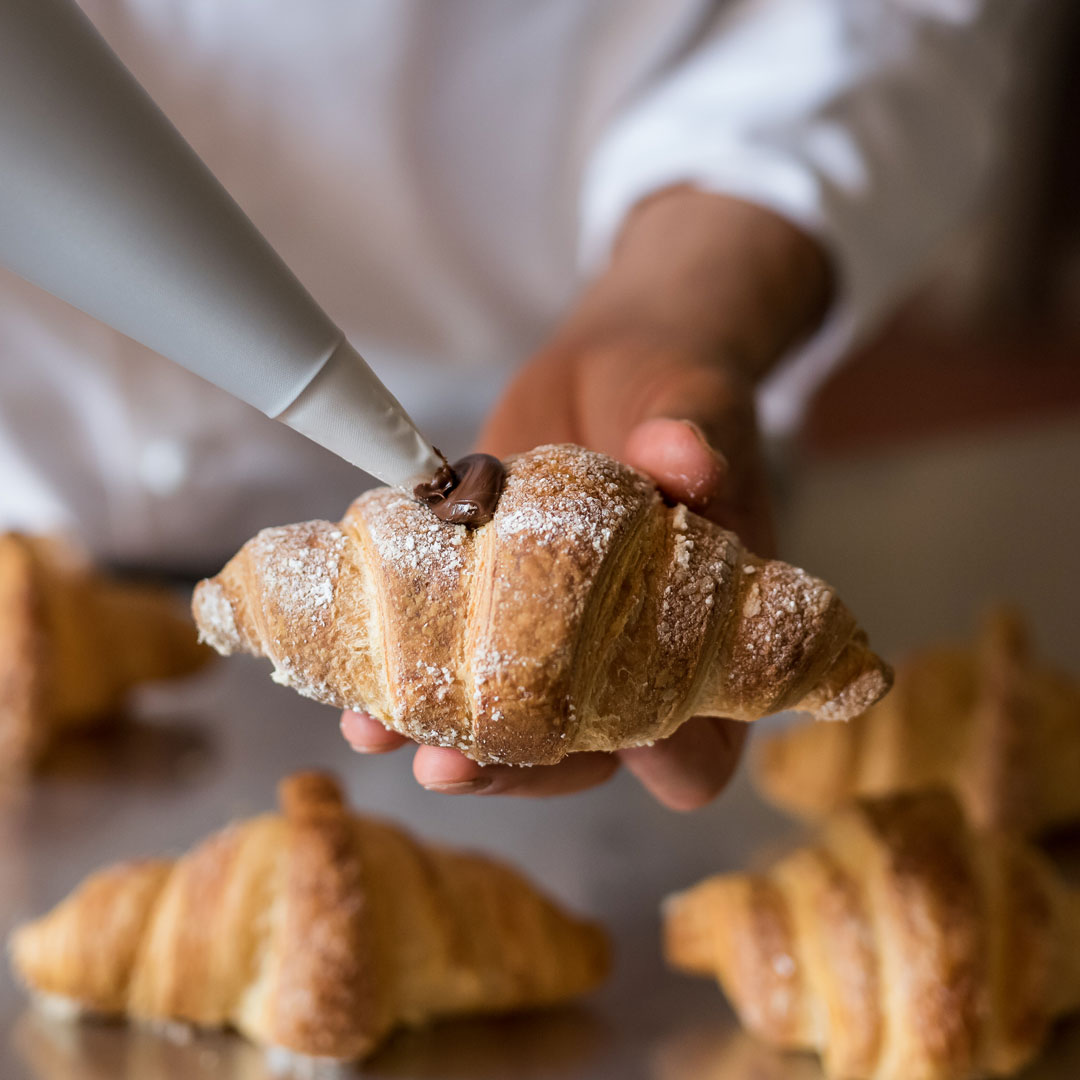 Botega and Pasticceria Campi, workshops of goodness
That's why Botega sweets are so good. Experience and culture of the art of pastry are combined with the careful selection of raw materials - carefully executed secret recipes and finishing to ensure the best freshness. The scent of our ingredients in each store makes the Botega experience one of a kind.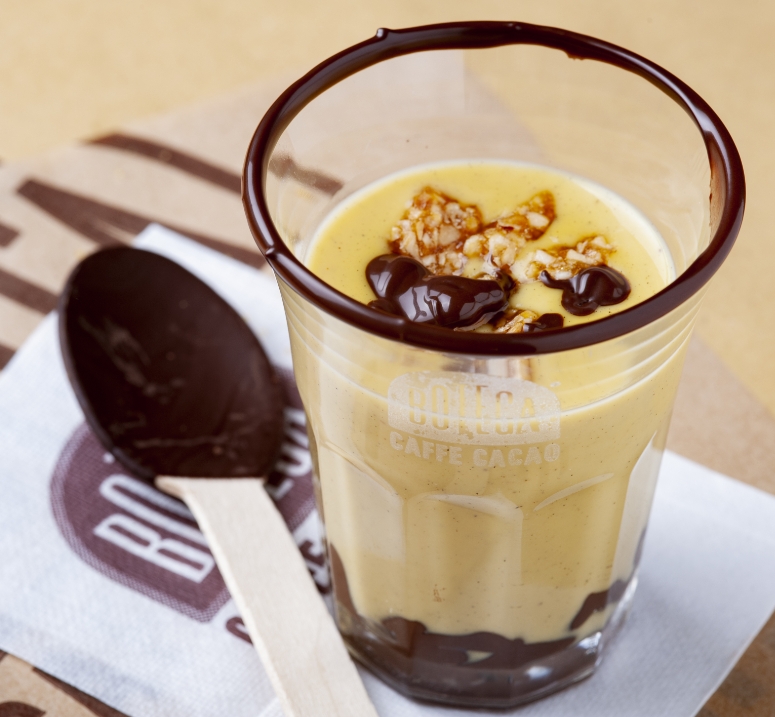 The perfect combination of tradition and modernity
Witness of fidelity to the roots of Italian genuineness, while cultivating a dialogue that is attentive to the needs of contemporary, Botega is the renewed encounter with the origins of Italian sweetness. Genuine, fresh and original products: directly in the store for unique moments of pause.
The story of a special Botega
2002
Botega is born

The Botega Caffe Cacao brand was born from the intuition of Enzo Memelli and the passion for Italian pastry.
2009
Growing Botega

After the second Botega opened in Vergiate, the format begins to conquer more cities in Northern Italy.
2016
Franchising

Botega Caffe Cacao has now 21 stores and we are starting to think about a franchise management that can allow the Botega concept to expand throughout Italy.
2019
Today

We reached 24 Bottega: our desire for good and authentic has delighted everyone.